ARE YOU A NEW PATIENT?
Here's what happens on your first visit.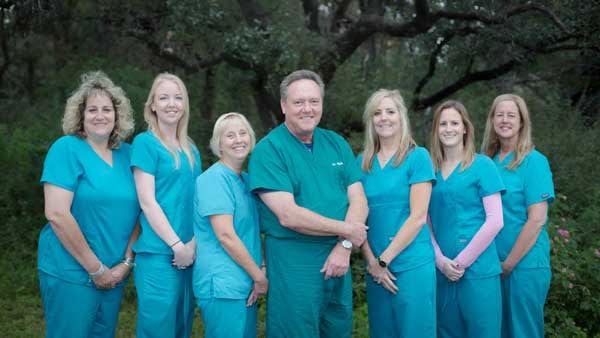 1. We greet you
After being greeted by a team member, you can make yourself at home in our comfortable reception area. See the office tour images at bottom.
2. Our consultation area
You will then be escorted into the consultation area, where we will discuss your expectations concerning your dental care and review your health history. It is very important for this information to be clearly understood for complete dental health and treatment preferences. When you are seated in our state-of-the art treatment areas, your blood pressure and pulse is recorded, and you are asked to read and sign various necessary documents. We perform a complete exam for our new patients at their first visit to ensure that we record and learn everything about their mouth so we can obtain and/or maintain the optimum dental health for each patient.
3. In the treatment area
Once in the treatment area, we give you a thorough, complete dental exam. We check not only the teeth, but also the jaw joint, muscles, soft tissue, gums, and bite. An oral cancer exam is done for each new patient. Digital pictures of the teeth, smile and full face are taken, and only necessary digital radiographs (X-rays) and digital panoramic views are taken when indicated.
4. If necessary, we can make a model of the teeth
In select cases, we request permission to construct plaster study models of the patient's teeth, which allow us to view in greater detail how the jaws relate to each other and additional detail of any problems related to wear that might be related to muscle problems or Temporo-Mandibular Joint (TMJ) issues that might be present.
5. Schedule your appointment
If treatment needs are not complex, we explain what we have found and schedule treatment with a hygienist and Dr. Bell. If more complex treatment is needed, the patient will be asked to schedule a consultation appointment to review the results of the exam and formulate a treatment plan. This consultation is complimentary and we normally reserve 30 minutes to discuss treatment.
New patients get a $10 credit
To qualify, new patients must register at least TWO business days before your appointment
New Patient Form – $10 Credit!
Our Welcome Letter to New Patients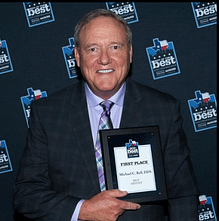 In more than 40 years of practicing dentistry, I have learned a great deal about what my patients want in a dentist. Although we understand that a visit to the dentist is not one of the most anticipated activities for most people, my team and I have focused on perfecting our practice to make the experience as enjoyable as it can be, while delivering the best dental health care possible.
Complimentary beverages, stereo headsets, nitrous oxide
From the moment you walk in the door, you'll find every aspect of the atmosphere and the service to be focused on your comfort and health. Enjoy a complimentary drink in the reception area, and surf the web or check your e-mail during your visit. We also have stereo headsets and television monitors for your enjoyment. Nitrous oxide is available in all treatment rooms, and sedation dentistry is also an option if desired.
Technology for your care and comfort
Our office is committed to investing in technology that helps achieve the best possible service and care for our patients. For example, we use computerized digital radiography equipment to reduce the amount of radiation a patient receives from X-rays and to better evaluate and communicate with patients about their dental needs and options. We also have technologically advanced "before and after" software available to demonstrate the results of cosmetic procedures.
Texas Super Dentist, four years in a row!
I was honored to be included in 'Top Dentists' in Austin Magazine Jan 2008, and to be a Texas Super Dentist for four years in a row. We have always been very proud of the quality of service we provide, and it's especially gratifying to be recognized by peer dentists from around the city and state.
My Team and I encourage you to treat yourself to a different approach to dental medicine by visiting us. Thank you for visiting our website, and we hope to see you soon.
Dr. Michael Bell, D.D.S.